Exceptional Retail Kiosk and Pop Ups Manufacturer, Designed & Built By Our Specialist Team.

Custom Retail, Shopping Centre and Shopping Mall Kiosk Manufacturer.
From initial concept, design and manufacture to final installation; Createch Kiosk Manufacturers have the experience to deliver your unique retail retail kiosk project.
Whether it's a Restaurant interior theme design, Cafe kiosks, Retail shop kiosk or pop up our dedicated and experienced design team can help refine your ideas and then our in-house manufacturing team can bring it all to life.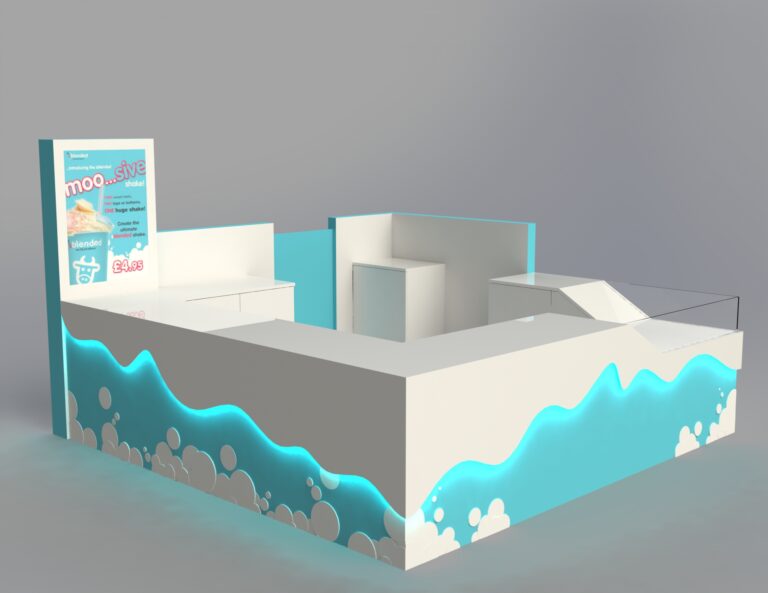 Scroll and you will see examples of kiosk designs, pop up and kiosk Cafe's and various retail pop ups and kiosks. All of our work is designed and manufactured in the UK.
When you are ready, simply get in touch with this form and one of team will get back to you.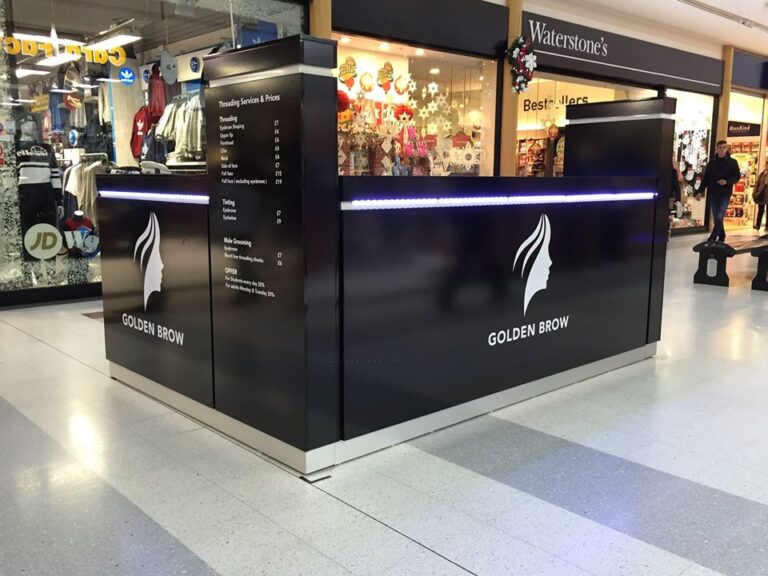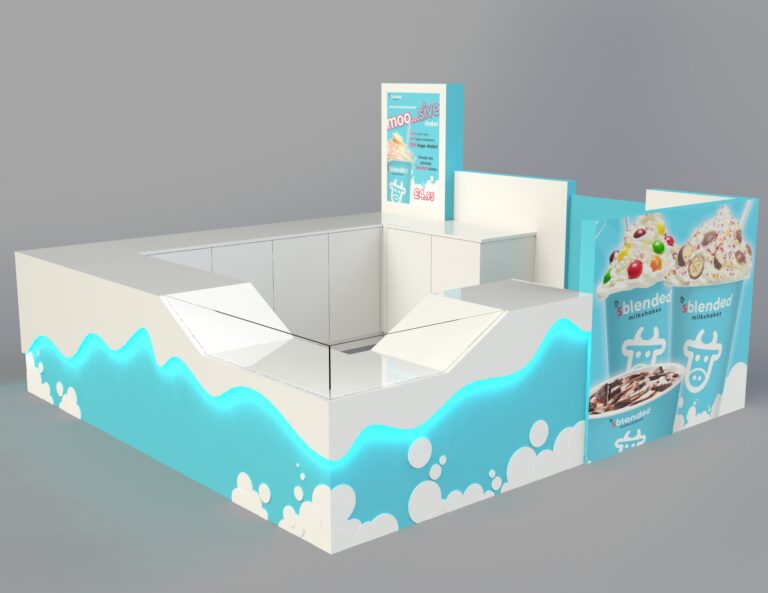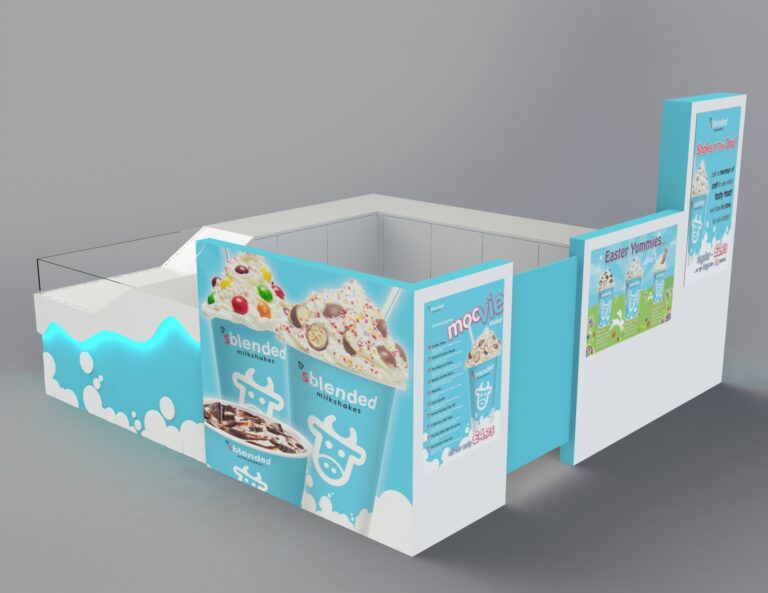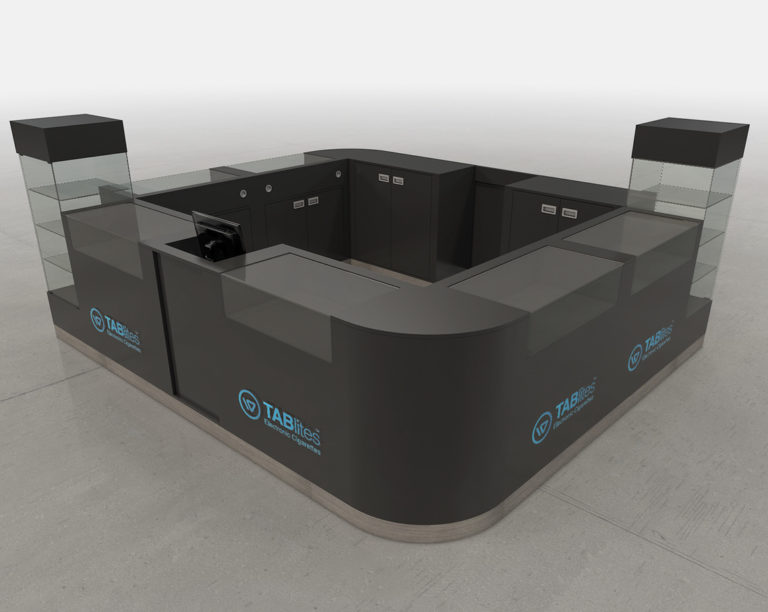 OUR UK BASED, EXPERT PROCESS FOR POP UP'S aND KIOSKS...
With a wealth of experience, our design team offers a full in-house design service delivering innovative kiosk design solutions to our clients. Clients benefit from our unique understanding, inspired design and development skills which focus on their needs as well as taking the opportunity to provide innovation, quality and value.
With our expert knowledge and state of the art joinery manufacturing facility our customers can be assured that they will receive the best quality and most cost-effective kiosks. Having substantially invested in the latest manufacturing machinery including jumbo CNC machines, edge banding machines, laminating, slot routing and precision beam saws our customers can be ensured that we will deliver to exacting deadlines, on time, every time.
Createch Kiosks provides liquid paint application services to a multitude of substrates using manual and automatic wetspray methods and can provide the most effective coating solution to meet any customer specification.
With our expert knowledge in liquid spray paint application we can provide anything from highly polished chrome, soft touch, distressed, concrete effects, and 2 pack spraying for functional and cosmetic finishes in the retail industry. We have extensive experience working with liquid paints on a variety of materials including MDF, wood, metal, glass and all types of plastics.
About
Createch Kiosks is a leading UK-based company and member of the Createch Group that specialises in making impressive, exceptional kiosks for retail shops, shopping centres and exhibitions. Our dedicated team of specialists guarantee to design and deliver high-end display kiosks that respond to any given brief.

As highly experienced professionals, we will carry out the necessary site surveys during the design-making process, create 3D design visuals for your kiosks and produce detailed CAD drawings before allowing our skilled joiners to proceed to the manufacturing process. By using state of the art techniques and machinery, we build the finest modular units that can be designed and customised to any configuration, according to your retail needs.

Once the high quality base units are constructed, we finish them in-house, in any colour, using our purpose built, top specification spraying equipment and spray booths. Project managing the development of your kiosk throughout we can add branding, graphics, bespoke signage and the latest LED lighting, before delivery and installation on site.

We pride ourselves on reasonable prices and exceptional customer service, so if you have a retail opportunity and need the best display kiosk to showcase your products, then please contact us, we will go above and beyond deliver the best solution for you.

Explore our impressive portfolio that includes some of our work and ideas in kiosk design-making, such as the kiosks we made for the Manchester Arndale shopping centre and contact us today for a discussion about how we can help your business.
When you are ready, simply get in touch with this form and one of team will get back to you.